---
It's not uncommon to eventually start running out of living space in your home as your family grows or if you take up new hobbies which require a lot of room. Moving to a bigger house often isn't an option, which means that you have to use all of the space you already have. There are several options for doing this and one of the most popular is to construct a summerhouse in your garden. If you are interested in building a summerhouse to extend your living space into your garden, keep reading this article to find out more!
---
What kind of extension are you looking for?
When you are planning to extend your home, the first thing to decide is the type of building you want to construct and what you want to use it for. There are a lot of options to choose from – do you need a simple summerhouse to use for storage or a more elaborate structure to extend your living space, perhaps with a hobby room, guest bedroom or lounge area? Whatever the intended purpose, there are plenty of garden building designs to choose from, or you can opt for a bespoke design to create one that is perfectly suited to your needs.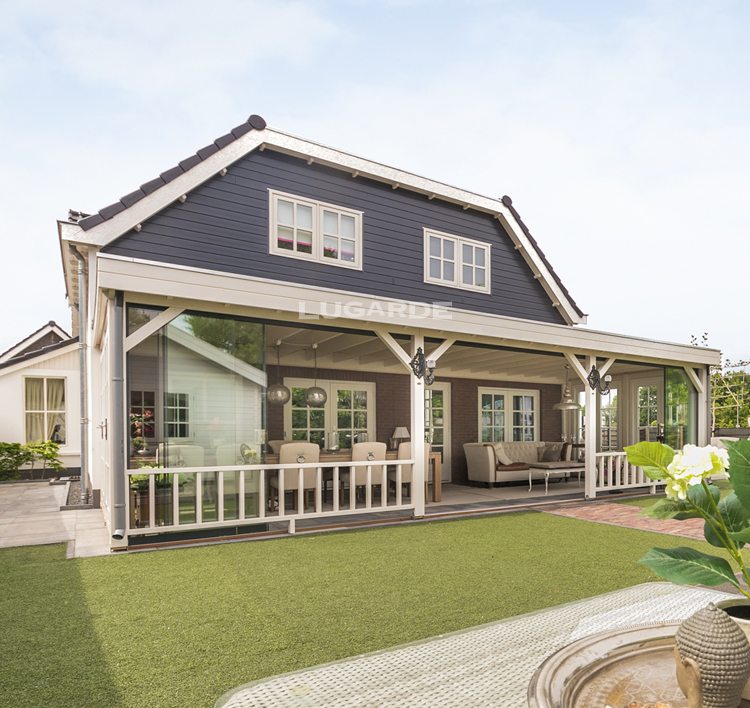 If you're after an extra living space and attaching an extension directly to your house isn't an issue, it's also worth considering attaching an elegant veranda with sliding glass doors to your house. This will essentially add an extra living room to your home, allowing you to host parties for your friends and family, or to relax after a long day while enjoying the view of your garden. You will also be able to use it regardless of the weather, as the sliding glass doors can be opened when it's warm outside and kept closed during the colder months of the year.
An insulated summerhouse – more than a storage room
The word summerhouse implies a building that can only be used during warm weather, and traditionally they have mostly been used for relaxation or storage. However, nowadays they can be far more than that, as summerhouses can be adapted to serve many purposes and can also be used in any season. If you want to use your summerhouse all year round, you should definitely consider investing in insulation for it, even if you only plan to use it for storage. An insulated summerhouse will be useful both for storage, as it will maintain room temperature, which will help to protect your belongings from moisture and mould, as well as for use as an additional living area, as you will be able to use it regardless of the weather conditions outside.
A summerhouse with a canopy
If you want a garden building that adds both an inside space and a roofed outdoor area, a summerhouse with a canopy would probably be the best option for you. You can use the indoor area either for storing your garden tools and other belongings or as a hobby room, or for another purpose – whatever you need it to be. Meanwhile, the canopy area is perfectly suited for hosting afternoon tea or BBQs with friends and family, or for relaxing in the shade on a warm day. A summerhouse with a side canopy is usually the most suitable option, as it allows you to extend your living area while also adding a cosy outdoor space for relaxation.
A corner summerhouse
The most popular summerhouse designs are usually square or rectangular in shape, but they might not appeal to everyone. If your garden is irregularly shaped or you simply don't have enough space for a square or rectangular summerhouse, you could choose a pentagonal-shaped corner summerhouse instead. If you opt for this, it's probably a good idea to place it in an unused corner of your garden to most effectively use all of the available space. That way you can both extend the living area of your home, and maximise the space that your garden offers.
Extending your home without planning permission
If you are looking to extend the living space of your home, you might want to avoid having to apply for a planning permission, as this can make the construction process a lot more complicated. There are a few things to keep in mind if you want to extend your living space without requiring planning permission. First of all, it is easier to construct a separate garden building than to add an extension to your house. Another important factor is the building's size, height and location – the summerhouse cannot exceed 2.5 m in height if you plan to place it within 2 m of the property boundary; if you choose to locate it more than 2 m away from the boundary, then the maximum overall height allowed is 4 m for an apex-roofed garden building or 3 m for all other roof types. The summerhouse must not take up more than 50% of the total area of your garden. Another important thing to remember in order to avoid having to apply for permission is that your summerhouse may not be used as overnight accommodation. Of course, these are just the most important regulations regarding planning permission, and they can vary depending on the area you live in; therefore, we recommend contacting your local council to find out the exact regulations you need to follow in order to avoid having to apply for planning permission. Has this article convinced you that adding a summerhouse to your garden is the right option for extending your living space? If you want to find out more about our products, discover our luxury summerhouse range!  
Did you like this blog? Sign up to our free monthly newsletter and you will receive blogs like this one every month!